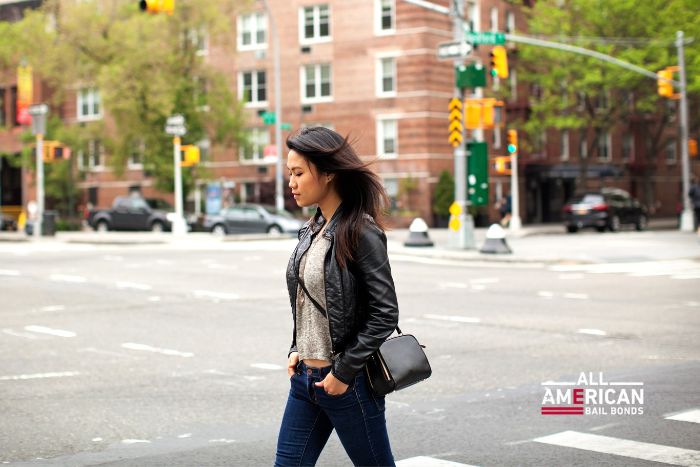 15 Jun

Illegal Jaywalking in Tennessee

All of us have heard the term jaywalking, but few of us can say exactly what it is. According to the Legal Dictionary, the exact definition of jaywalking is the act of crossing a roadway when it is unlawful to do so. This includes crossing between intersections, as well as crossing at a crosswalk equipped with a signal, without waiting for the proper indication that it is safe to do so.

While jaywalking might not seem like a big deal, you should know that it's prohibited in Tennessee. You can learn more about jaywalking in Tennessee by checking out Tennessee Pedestrian Law TCA 59-835(a), which makes it very clear that jaywalking is illegal in the state.

The law states that you're not allowed to walk, "If a pedestrian is crossing the roadway outside a crosswalk, he or she must yield the right of way to motorists, according to TCA 59-835(a). Jaywalking, or crossing the street in an illegal manner, is against the law and crosswalks should always be used if they are available."

Even though jaywalking in Tennessee is illegal, the good news is that it's an infraction, not a misdemeanor or felony. Not only won't it go on a permanent criminal record that can negatively impact your ability to find housing or secure a job, but it also means you don't have to worry about going to jail. The jaywalking incident will be no worse than getting pulled over for a minor driving mistake.

The bad news is that there are some substantial fines connected to jaywalking in Tennessee. Right off the bat, your jaywalking ticket will cost you but there will also be administrative fees, processing fees, and other charges added to the ticket until it's a substantial amount.

It is also worth noting that if you're caught jaywalking, the police officer who witnessed the incident will ruin your record. If you have any bench warrants, they'll have no choice but to arrest you.

The big concern everyone has regarding jaywalking is that someone could get hurt. If you're deciding to jaywalk results in an accident, you'll likely have to defend yourself in a civil case.