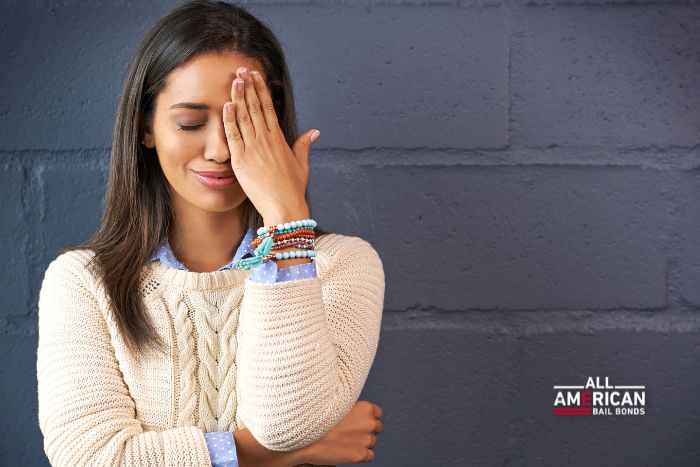 28 Jul

Life Likes To Throw out Unexpected Surprises
Do Not Let a Loved One's Arrest Catch You off Guard
Sometimes, life does not go as you expected it to. One moment, you can be having a perfectly fine day, and the next you get a call informing you that your friend or a family member has been arrested. You want to help him or her get out of jail, but you do not know how. You look online and find All American Bail Bonds Knoxville. At All American Bail Bonds Knoxville, we can not only help you get through the entire bail bond process, but we can help you understand it as well.
The bail bond process is much simpler than most people realize. Once you find out that a loved one has been arrested, just contact a bail bond company like All American Bail Bonds Knoxville. All you have to do is give the bail agent your loved one's name, birthday, and the county of his or her arrest. That small amount of information will allow the bail agent to locate your loved one in the county jail system and gather the rest of his or her info.
After the information has been gathered, and the paperwork filled out, you bail agent will begin working with you to figure out payment. At All American Bail Bonds Knoxville, we create personalized payment plans for all of our clients. This way, everyone can afford to bail out their loved ones.
After the payment has been figured out, and the initial payment has been received by the bail bond company, a bail agent will be sent to the jail to secure your friend or family member's release. With All American Bail Bonds Knoxville, this can sometimes be the longest part of the bail bond process. We can get everything on our end taken care of quickly, but sometimes the jails can take a while to release our clients. This varies from county to county and depends on the current workload of the jail.
Now you know how simple the bail bond process can be. So maybe life took an unexpected turn, but you now know how to handle it. You will be able to help your friend or family member get out of jail.