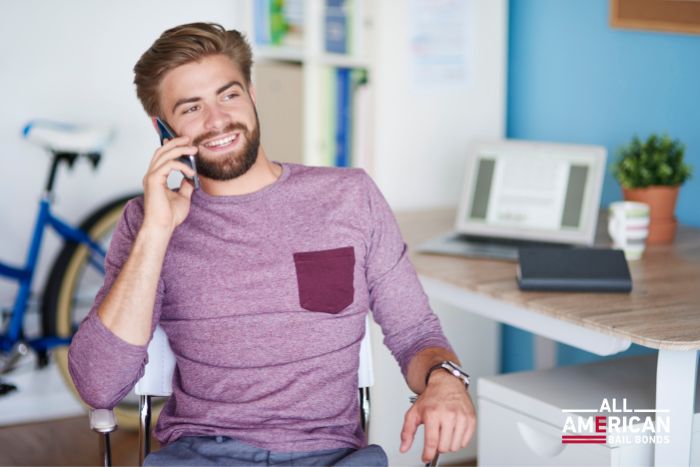 20 Jun

How Does my Criminal History Impact my Ability to get Bail

Posted at 23:51h

in

Anderson County Bail Bonds

,

Campbell County Bail Bonds

,

Claiborne County Bail Bonds

,

Cocke County Bail Bonds

,

Fentress County Bail Bonds

,

Grainger County Bail Bonds

,

Jefferson County Bail Bonds

,

Knox County Bail Bonds

,

Knoxville Bail Bonds

,

Scott County Bail Bonds

,

Sevier County Bail Bonds

,

Seymour Bail Bonds

,

Union County Bail Bonds

Many people assume that bail is automatically granted after an arrest. These same people believe that while bail may be higher for some than for others, everyone will receive the option to be released from jail. That simply isn't the case.

The truth is that while bail is commonly granted, there are times when a judge will decide to deny bail. When this happens, the defendant has no choice but to remain in jail until the conclusion of their case. While there are a few reasons why a judge will decide to deny bail, one of the most common is the defendant's criminal history. In most cases, a person with no criminal history can go into an arraignment feeling confident that bail will be granted. The same thing isn't true for someone with an extensive criminal history, particularly if that person has a history of failing to appear in court, breaking the law while out on bail, or ignoring bail restrictions.

If you have any type of criminal history and are worried that it will impact your ability to be granted bail, it's in your best interest to find a criminal defense lawyer who can help you show the judge that even though you have a history, you have no intention of doing anything wrong between now and the conclusion of your case and that they should grant bail. Since arraignments occur within 48 hours of your arrest, you must act quickly.
Once bail has been granted, you need to focus on how you will generate the funds. The simplest solution is contacting All American Bail Bonds and applying for a bail bond. We only charge 10% of the required amount and have a reputation for providing:
Fast action
Outstanding customer service
Continued support
For several decades we've been providing individuals like you with an opportunity to use a bail bond to secure their release from jail. The secret to our long-term success in Tennessee includes the following:
20% Discount
Phone/online approvals
0% Interest payment plans
No hidden fees
No collateral is required for working signers
Get the answers to all your Tennessee bail bond questions right here and now. We're available 24/7.  The sooner you contact us, the sooner we can reunite you with your loved ones.